Appliance Disposal
$35.00 fee for the Milwaukee Metro Area
Since 1982, we have grown significantly. We are a curbside recycling company that provides reliable recycling services to individuals, property managers, retailers, schools, waste management companies, and government entities. All of our service technicians are certified, licensed, insured and bonded. We also accept drop-offs!!Major appliances can really clutter our landfills in a big way, but the good news is that tossing these appliances into the trash is not the only solution. All recovered appliances will then be recycled as scrap metal. We recover any or mixed substances and particles.
All major household appliances (gas or electric)
Household exercise equipment, if metal
Air conditioners, water coolers, freezers, ice machines
Hot water heaters, solar panels, heaters, dehumidifiers, humidifiers
Outdoor equipment that is all metal
Many commercial appliances - Call for approval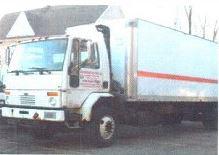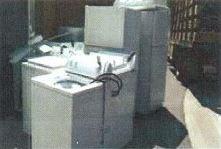 We will pick up all your unwanted home appliances: Dryers, iron, junk-metal, microwaves, refrigerators, stoves, washers, all metals, residential and commercial.
We recycle your used household items and haul away the risks!
Pick-up - Contact us at 414.643.7740 to schedule
Drop-off - 1125 W. National Avenue, Milwaukee WI 53204
Price List